When the "Me Too" movement exploded a few years ago, the ubiquitousness of women's sexual harassment and assault experiences became painfully clear. What hasn't always been as clear is role that less overt, more subtle creepiness plays in making women feel uncomfortable or unsafe as they move through the world, often starting from a young age.
Thankfully—and unfortunately—a viral video from a teen TikToker illustrates exactly what that looks like in real-time when a man came and sat down with her while she was doing a live video. He asked if the chair at her table was taken, and she said no, thinking he wanted to take it to another table. Instead, he sat down and started talking to her. You can see in her face and in her responses that she's weirded out, though she's trying not to appear rude or paranoid.
The teen said in a separate TikTok video that the man appeared to be in his 30s. Definitely too old to be pulling up a chair with someone so young who is sitting by herself, and definitely old enough to recognize that she was uncomfortable with the situation.
The 18-year-old, who goes by @maasassin_ on TikTok, shared the video in two parts on TikTok. The initial video has received more than 11 million views, and though she has comments turned off on her TikTok channel, the commentary on Twitter shows why it resonated with so many women.
Women shared that the "creepy guy" thing happens to many of us starting in childhood and that we have to learn how to navigate such situations from a ridiculously young age.
"I don't know a single woman who didn't see themselves in this video," wrote one woman, "and it's heartbreaking."
In fact, the response to the video was visceral for many of us. We've been in that exact situation, not sure if we're overreacting, feeling like something's off or weird but unsure of how to respond to it on the spot, having to balance our own safety with our desire to give people the benefit of the doubt, etc.
Some guys have responded that the man was just being friendly and making small talk and that everyone is overreacting, but no. A man over 30 years old approaching a girl who is clearly in her teens and sticking around when she's obviously uncomfortable is not being friendly. He's being creepy, full stop.
Some have said that she needed to be more forceful about not wanting him there, setting a clear boundary. But when you're young and have never had someone act this way with you, it's an awkward position to be in. And as the guys who said he was just being friendly condescendingly point out, it's not like he was saying anything directly problematic. His words weren't inappropriate—his imposed, insistent presence was. And that's a hard thing to convey to a man who is older and presumably bigger than you are, in a public place in broad daylight where you know he's not likely to do something to you then and there, but you still feel creeped out and uncomfortable.
He's the one who should know better. He's the one who should be given a lecture about setting boundaries.
The teen said in another video that she spoke to the person at the front desk of the hotel who said they know who he is and that they would have a talk with him, so hopefully, he'll rethink.
In the meantime, a lesson we can all take from this is to be on the lookout for one another. The young woman's friend who called down from the balcony was so helpful—you could see the relief flood her body as soon as she heard and saw him. We can all keep our eyes open for someone being approached by a stranger when they're alone and pay attention to their facial expressions and body language. We can intervene in some way if they appear uncomfortable, from slipping them a note to ask if they're okay to acting like we know them to scare off a creeper who's clearly bothering them.
No one of any gender should have to feel afraid to just sit someplace by themselves. While we can't rid the world of all the creepos, we can pay attention to what's happening around us, watch out for one another, and do what we can to create a safer environment for all.
Shanda Lynn Poitra was born and raised on the Turtle Mountain Reservation in Belcourt, North Dakota. She lived there until she was 24 years old when she left for college at the University of North Dakota in Grand Forks.
"Unfortunately," she says, "I took my bad relationship with me. At the time, I didn't realize it was so bad, much less, abusive. Seeing and hearing about abusive relationships while growing up gave me the mentality that it was just a normal way of life."
Those college years away from home were difficult for a lot of reasons. She had three small children — two in diapers, one in elementary school — as well as a full-time University class schedule and a part-time job as a housekeeper.
"I wore many masks back then and clothing that would cover the bruises," she remembers. "Despite the darkness that I was living in, I was a great student; I knew that no matter what, I HAD to succeed. I knew there was more to my future than what I was living, so I kept working hard."
While searching for an elective class during this time, she came across a one-credit, 20-hour IMPACT self-defense class that could be done over a weekend. That single credit changed her life forever. It helped give her the confidence to leave her abusive relationship and inspired her to bring IMPACT classes to other Native women in her community.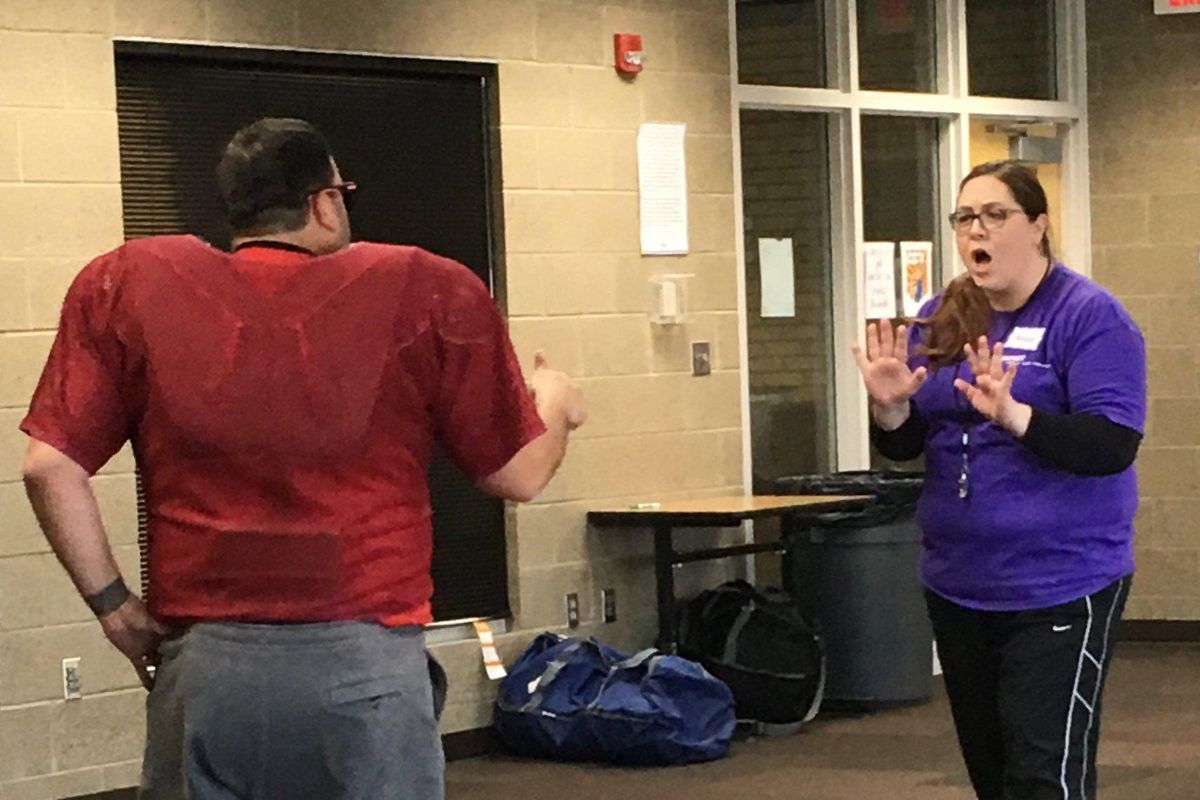 I walked into class on a Friday thinking that I would simply learn how to handle a person trying to rob me, and I walked out on a Sunday evening with a voice so powerful that I could handle the most passive attacks to my being, along with physical attacks."
It didn't take long for her to notice the difference the class was making in her life.
"I was setting boundaries and people were either respecting them or not, but I was able to acknowledge who was worth keeping in my life and who wasn't," she says.
Following the class, she also joined a roller derby league where she met many other powerful women who inspired her — and during that summer, she found the courage to leave her abuser.
"As afraid as I was, I finally had the courage to report the abuse to legal authorities, and I had the support of friends and family who provided comfort for my children and I during this time," she says.
A lot of change happened at once. As a newly single mom, she ended up leaving med school and transferring to a tech school to learn a trade. And because she knew what her abuser was capable of, she took a lot of precautions to keep herself and her family safe.
"I worked and studied hard while my children were in daycare and school, spent the evenings cooking & cleaning, and studied again once the children were in bed. After two years of classes, months of clinical rotations, and becoming alumni at the Mayo Clinic in Rochester MN, I graduated as a Surgical Technologist and began working full-time," she remembers.
"It took a couple of years for my nerves to fully relax, but they finally did. It was so amazing to me how empowering it was to advocate for myself, I never stopped."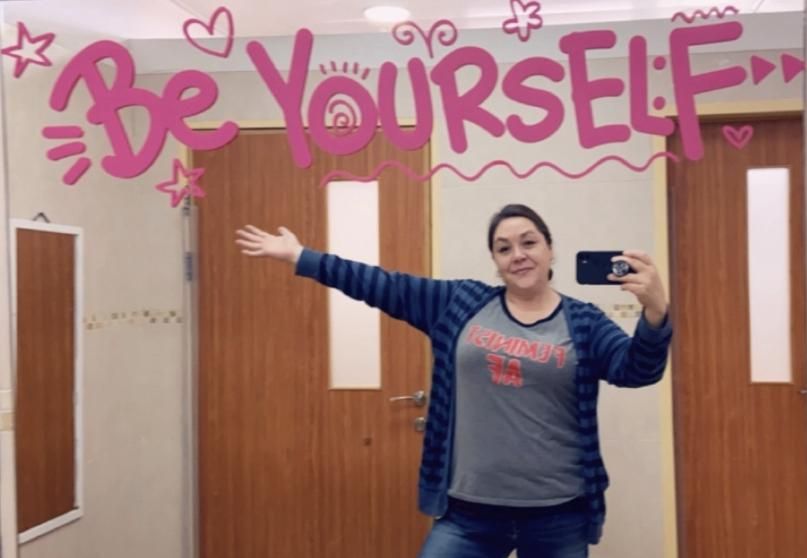 She moved back to the reservation in 2015 to work for the health service and to be around family again.
"Within my first week of being home, I noticed so much violence that I once thought was normal behavior," she says. "One morning, I got a phone call notifying me that my childhood friend was beaten and left for dead by her children's father; she was flown out to the nearest ICU and taken in for surgery for a hematoma in her skull."
"I knew something had to be done about this."
Domestic abuse is a big problem on reservations like Shanda's. More than four in five American Indian and Alaska Native women and men have experienced violence in their lifetime, and more than one in three experienced violence in the past year.
She spoke with several community members about the violence she was seeing, but she found they were quick to blame the victim. That's when it occurred to her: "What if I started a self-defense class for Native women?" Shanda says. So she called up her former instructor, found a group of instructors, and attended another class with her new team. And from there they founded their own chapter.
"IMPACT is being used all over the world, yet has never been available to Indigenous communities until now," she says. "Currently, our team consists of four core members; two suit instructors and two female lead instructors, all Indigenous members of our Turtle Mountain Band of Chippewas. All members are active in empowering our community in many ways."
"During the closing circles in our workshops, we all get to see the strength and transformation these women worked so hard for. We get to see them take their power back from those who hurt them."
And that is why Shanda is being named one of Tory Burch's "Empowered Women" this year. The $5000 donation will be made to IMPACT to help them bring IMPACT to more indigenous communities across the country and further their mission to help Native women recognize and protect themselves from physical violence.
"Empowering women should be as common as knowing how to perform CPR," Shanda says.
"Truth is, I know what it feels like to be on both sides of empowerment. I know the fear, pain, and humiliation that comes with domestic violence, sexual assault, trauma, and PTSD and I recognize it in my students," she continues.
"I also know what it feels like to step out of that proverbial cage. To be able to breathe freely. To speak freely. To walk the earth in a good and healthy way. I wish this freedom and empowerment for every person on earth."
To learn more about Tory Burch and Upworthy's Empowered Women program visit https://www.toryburch.com/empoweredwomen/. Nominate an inspiring woman in your community today!
This article originally appeared on 03.31.15
Kids can innovate, create, and imagine in ways that are fresh and inspiring — when we "allow" them to do so, anyway. Despite the tendency for parents to freak out because their kids are spending more and more time with technology in schools, and the tendency for schools themselves to set extremely restrictive limits on the usage of such technology, there's a solid argument for letting them be free to imagine and then make it happen.
It's not a stretch to say the kids in this video are on the cutting edge. Some of the results he talks about in the video at the bottom are quite impressive.
If you can't or don't want to watch the clip, here's the quick version:
She took pictures of her school's lunches every day.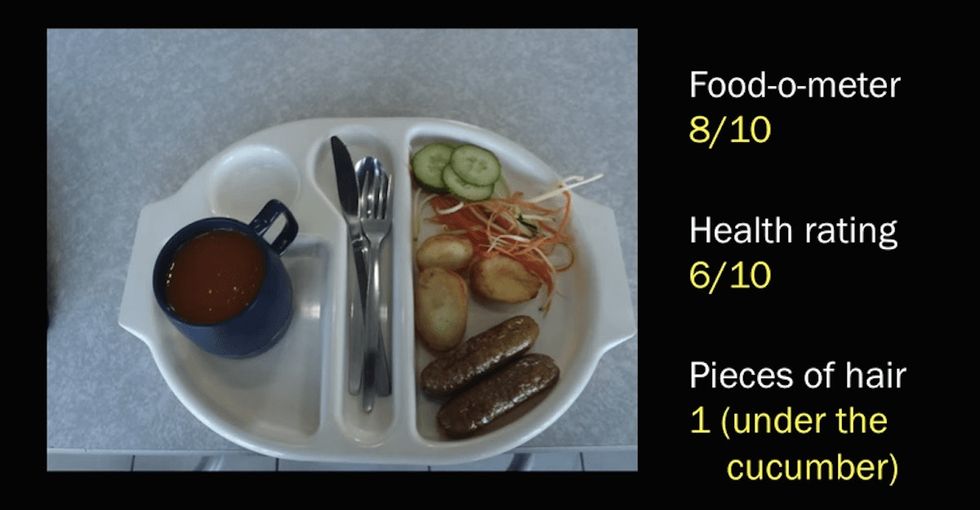 It reached a point where Jamie Oliver took notice and tweeted his support.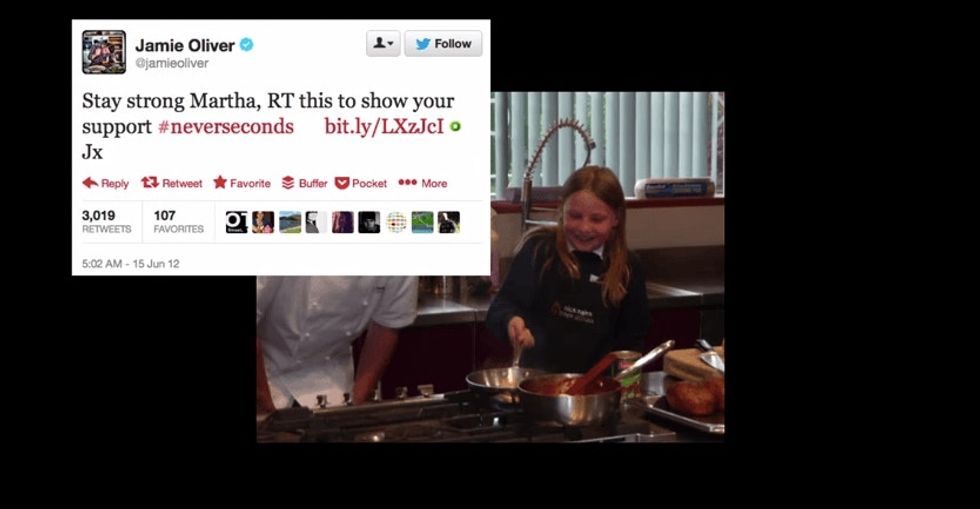 The school told her to stop, but after all of the press, instead they did the right thing and made changes to the lunch program. Yay, Martha! And she raised $200,000 for the food insecure.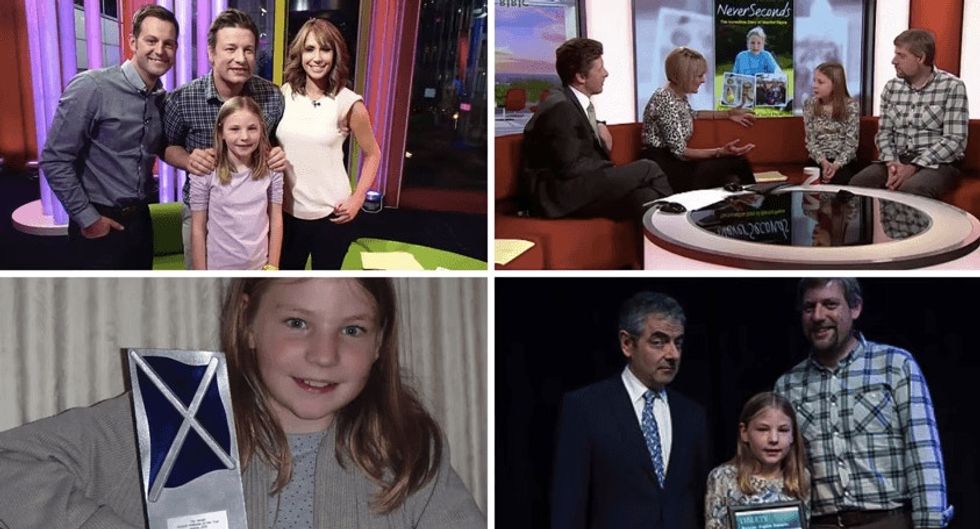 (Yes, that's Mr. Bean in frame 4.)
He decided to narrate Pokemon walk-through videos.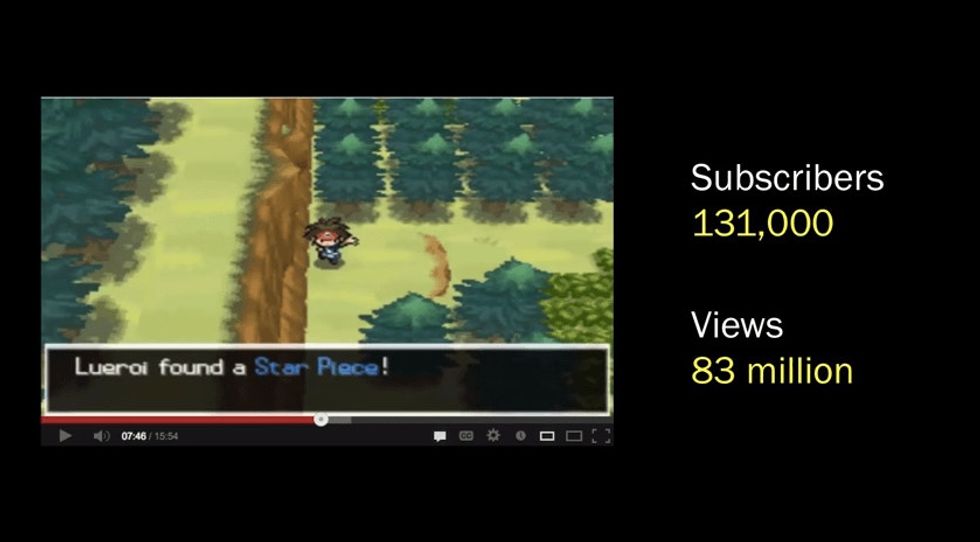 He's so good at that, he walked into college with a six-figure income from the ad revenue of those videos(!!).
It has a huge following and has reached far into teen culture.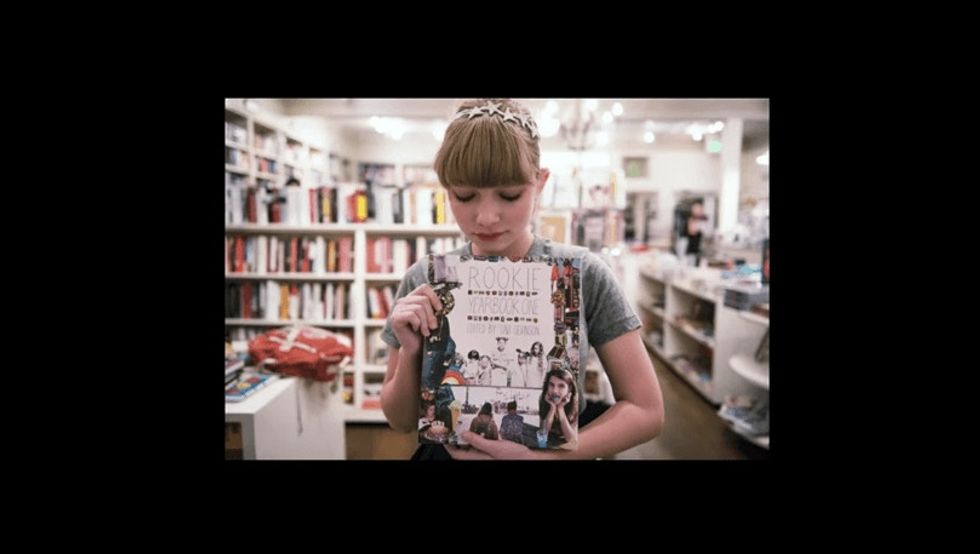 He sold it to Yahoo at age 17 for $30 million. Can you imagine?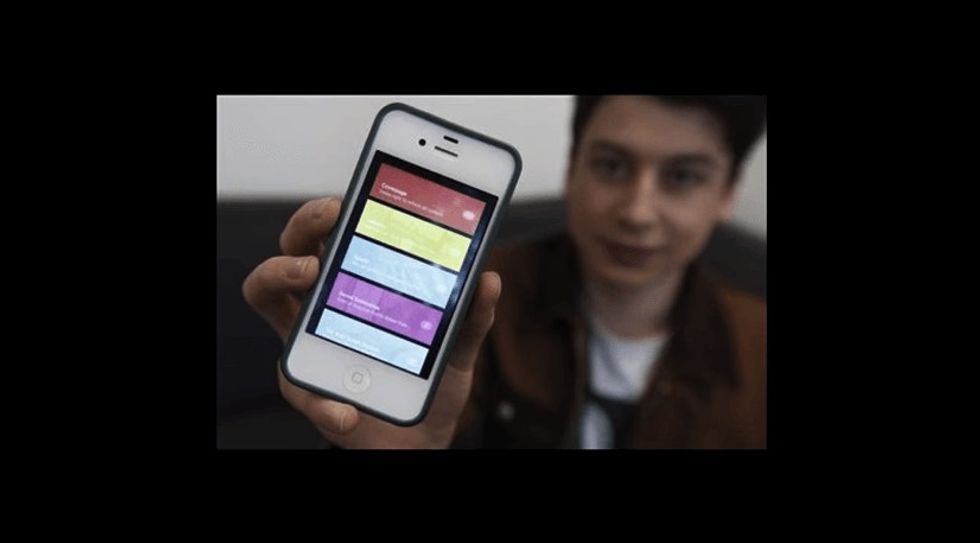 And she did just that.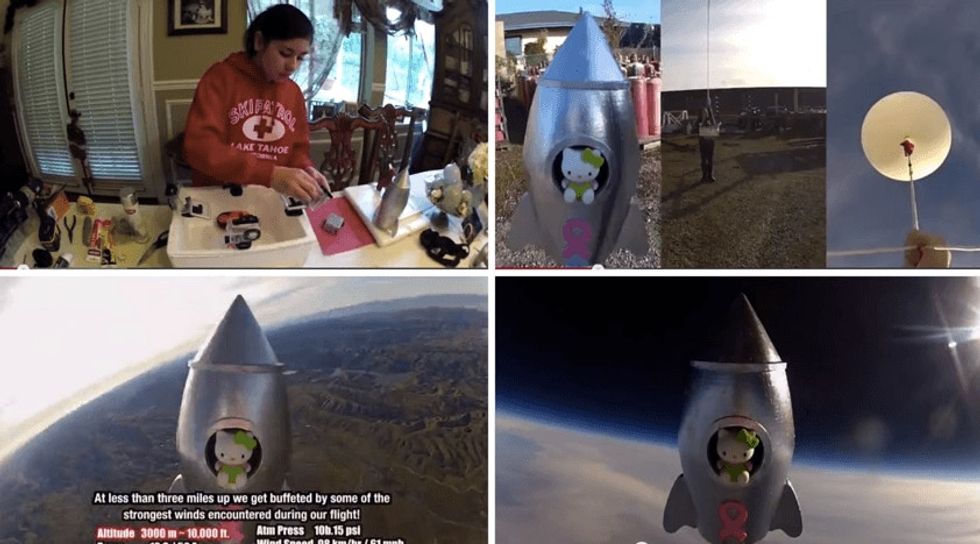 An ABC News special portrayed their lives as pretty much based on drugs and crime. They made a video to show who they really were: kids with passion, humility, self-respect, love, creativity, and family.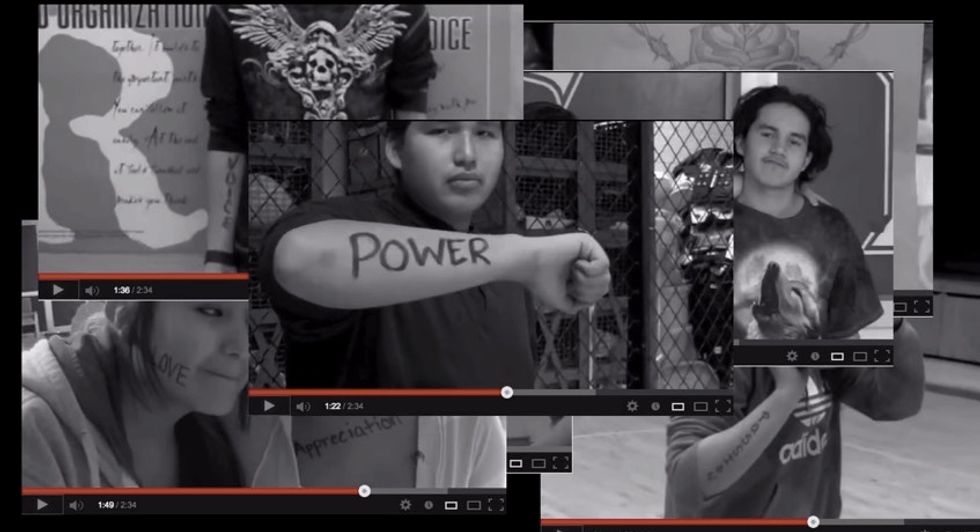 Schools are far too restrictive to allow kids to do things like these kids did, and that needs to change.
The final quote says it all for me. "Get out of their way and let them be amazing!"